We hope you enjoyed being involved in the Step into the NHS competition 2022-23! Well done to all those that took part – we loved looking through all your entries. We received an impressive 747 entries from more than 920 pupils!
National winner
Well done to Alice and Charlotte from Clifton-Upon-Teme Primary School in the West Midlands on being chosen as our national winners!
The year 5 pupils created a fantastic stop-motion video telling the story of a day in the life of Eliza the paramedic and how she interacts with other staff, including porters, chefs and more. Watch it on YouTube.
The judges said: "Absolutely stunning stop motion video with fantastic voice overs! Incredible use of technology, a well thought out and creative idea. You were both very articulate and confident and asked some great questions. Well done on being the national winners!"
The winners will have their entry displayed in public, receive a £50 Amazon voucher and framed certificate each. They'll also receive an NHS goody bag and a prize for their class!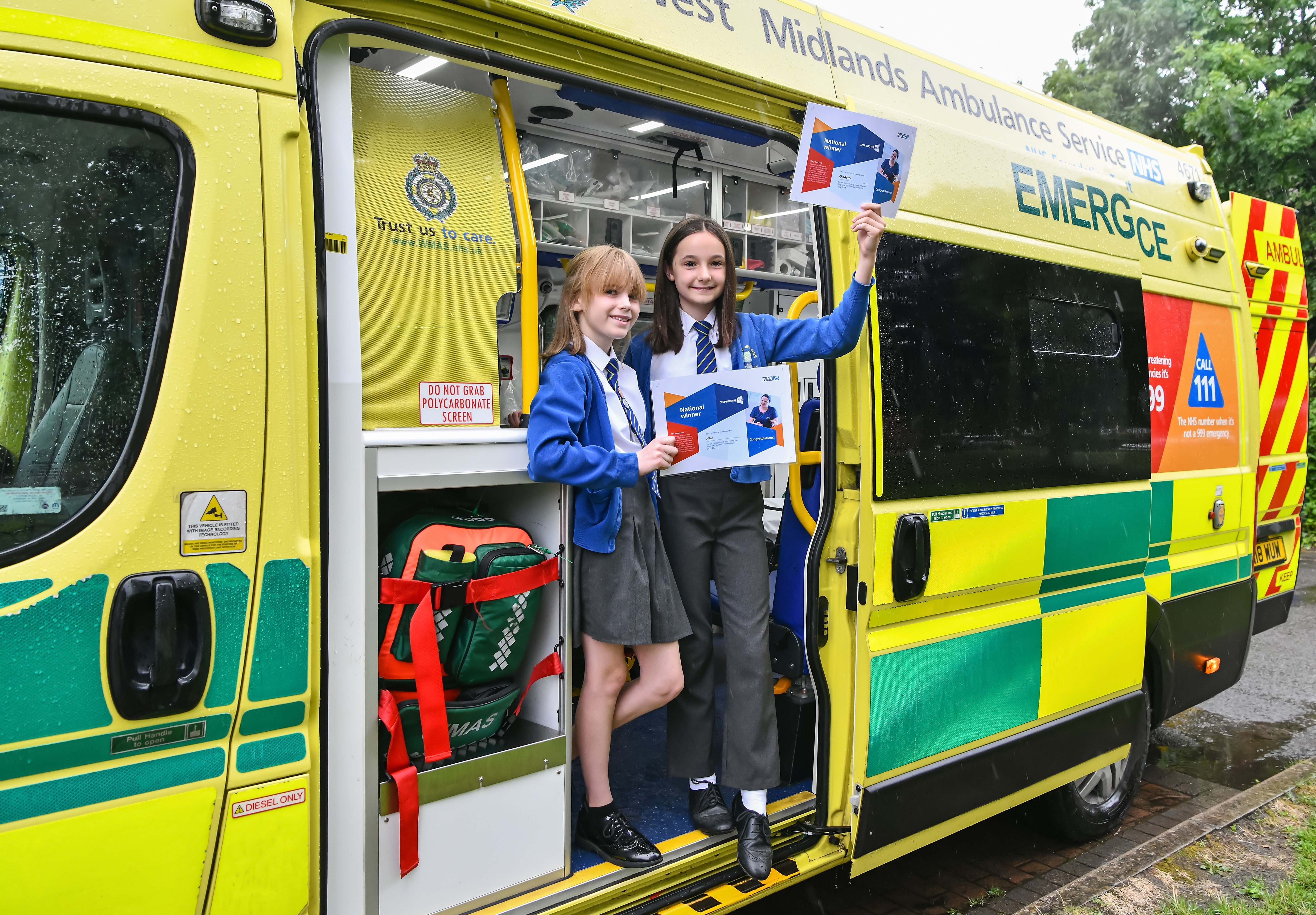 Regional winners
Congratulations to our regional winners, who each receive a £25 Amazon voucher, certificate and NHS goody bag!
Highly commended
We received so many fantastic entries this year, it was hard to choose the winners! See some of the best entries that caught our eye.
School superstars
Congratulations to all schools that sent us 25 entries or more. You win a book for your library!
Cherry Orchard Primary Academy, Kent
Brocks Hill Primary, Leicester
Sawtry Junior Academy, Cambridgeshire
Oughtibridge Primary School, South Yorkshire
Sampford Peverell C of E Primary School, Devon
Walford Nursery and Primary School, Herefordshire
Ben Jonson Primary School, London
Clarendon Road Community Primary School, Manchester
Forest View Primary School Tyne and Wear
Gateway Academy, London
Knutton St. Mary's, Staffordshire
Top regions
Where does your region sit on our leader board? Congratulations to London for sending 150 entries!
London - 150 entries
West Midlands - 107 entries
North West - 100 entries
Yorkshire and the Humber - 79 entries
North East - 71 entries
East Midlands - 59 entries
Kent, Surrey and Sussex - 52 entries
South West - 47 entries
East of England - 44 entries
Thames Valley and Wessex - 38 entries